Tarun and Anil Aggrawal's Forensic Programming Page
MASTER INDEX OF LESSONS


(N.B. This website contains high resolution graphics. It is therefore designed and best viewed at a resolution of 1600 x 1200 pixels or more, in a 17" or bigger monitor.
You may want to increase the resolution of your screens to this, before moving on. These pages are viewed best in Netscape Navigator 4.7 and above.)


Hi. It is at this page, where I ultimately intend to put some preliminary lessons in computers, internet and computer languages. The instructions would mainly be meant for forensic professionals, but professionals from other specialties can use the information with almost equal ease. Hopefully, after these basics in computers and programming, forensic professionals would be able to put together their own web pages. They would also be able to produce their own programs to manipulate their data. They would, for instance, be able to write programs, which could tell them in a matter of seconds, how many homicides they dealt with in the previous year, how many of them were, say, gun shots, how many stab wounds and so on. These programs could be very useful in writing statistical papers.
To be sure, a number of such "ready made" can be bought from the software market. But if you think like I do, you would prefer to make your own programs. Besides the satisfaction of having been able to write your own programs, it has a more practical value. You could devise a program to "suit" YOUR needs, and not be dependent on some other "ready-made" program written by someone else, who was never aware of your own special needs in the first place.
Here are some languages which I intend to put on these pages. But I am afraid, you will have to bear with me for some time. I have about ten other websites to maintain, besides of course, perform post-mortems, take undergraduate and postgraduate lectures, conduct research work and so on. I will gradually - but surely - be there.
Languages
C++ (To appear soon)
HTML (To appear soon)
DHTML (To appear soon)
Visual Basic (To appear soon)
JavaScript (To appear soon)
Links
While the above lessons appear, you may want to visit the following pages.


Anil Aggrawal's Internet Journal of Book Reviews


Anil Aggrawal's Internet Journal of Forensic Medicine and Toxicology


Important Forensic Medicine and Toxicology Books


Anil Aggrawal's Forensic Toxicology Page


Anil Aggrawal's Page of Forensic Quotes and Aphorisms


Anil Aggrawal's popular forensic medicine page


Anil Aggrawal's Forensic Science Fiction page


Anil Aggrawal's Forensic career page


Anil Aggrawal's Page of Forensic Jokes, Puns and Tidbits


Best Toxicology Books


Tarun Aggrawal's Home Page


Related Links
[ FAQs ]



Sign My Guestbook
View My Guestbook
Email: dr_anil@hotmail.com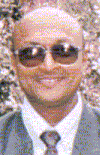 This page has been constructed and maintained by Dr. Anil Aggrawal, Professor of Forensic Medicine, at the Maulana Azad Medical College, New Delhi-110002. You may want to give me the feedback to make this pages better. Please be kind enough to write your comments in the guestbook maintained above. These comments would help me make these pages better.
IMPORTANT NOTE: ALL MATERIAL APPEARING IN THIS WEBSITE IS COPYRIGHTED BY THE WEBMASTER AND MAY NOT BE REPOSTED, REPRINTED OR OTHERWISE USED IN ANY MANNER WITHOUT HIS WRITTEN PERMISSION.

Questions or suggestions ? Please use ICQ 19727771 or email to dr_anil@hotmail.com

Page Professor Anil Aggrawal via ICQ


My Profiles: [Yahoo ] [MSN ]