Welcome to the FAQ Section of
Tarun and Anil Aggrawal's Forensic Programming Page
---

What is Forensic Programming?

Forensic Programming is the use of computer programming for the aid of police, judiciary and other law enforcement agencies.

But how is this possible?

That is indeed what we intend to discuss in these pages. It can not be explained in a sentence, but let me give you an illustrative example. Let us imagine that in a particular Forensic Medicine department, 1000 autopsies are conducted in a year. These would comprise a whole spectrum ranging from natural deaths to murders. If someone asked a pathologist of that department, how many, say, drowning cases had come to them in that particular year, he may not be able to tell you off hand, despite having been involved in ALL those cases. Finer statistics such as how many of them were homicidal in nature and so on, may be impossible to tell. But imagine what would happen if all this data had been cleverly programmed. At the touch of a button, one could tell not only the number of drowning deaths that year, but statistics such as homicidal, suicidal and accidental drownings, sex and age distribution, region of drowning, salt and fresh water drowning, time of the day when drowning occurred and so on.

But how is it going to help law enforcement agencies?

Suppose out of 1000 cases done by this hypothetical department, they dealt with, say, 91 cases of homicide. A good programming of this data would tell us, how many of these homicides were by gunshot, how many by sharp weapons and so on. This would also tell us the time of day/night when most homicides took place, the likely victims, the likely areas where homicides tend to occur and so on. Imagine how a police department can gear itself up, if it had all this data. They could, for instance, increase the patrolling in a particular area at a particular time, where most homicides occurred.

Isn't it the same thing as Forensic computing or Computer Forensics? All of us are already aware of it.

Forensic computing or Computer Forensics would involve using one's knowledge of computers - may be even programming - to track down criminals. A typical instance of this is a person who sent an Email to his cyberfriend asking her to meet at a particular place, and killed her after, say, sodomising her. An expert in forensic computing can examine the computer of the victim and from a thorough examination of the hard disk and data therein could perhaps track the man who was sending her Emails. Forensic programming is an entirely different thing. A forensic programmer DOES NOT track down a criminal at all. His sole purpose is to organize his data in a fashion so that it could be manipulated in a number of ways to give him useful information. Information, which could profitably be used by law enforcement agencies.

Alright. Any more uses of forensic programming?

We can think up a number of them. Let us talk about poisonings, or toxicological deaths. A good programming of our data can tell us how many poisoning cases are we dealing with, what are the most common poisons encountered, how many of them were homicidal, suicidal or accidental in nature. If, for example, we found that an alarmingly high number of deaths were occurring due to, say, accidental ingestion of corrosives, we might want to investigate why this is happening so. Or are these deaths indeed accidental in nature in the first place, or is there something more to it.

Since when is forensic programming practiced? Who started it first?

I am not sure. When I learnt programming, it occurred to me, we could use it in a clever way for our purposes.

Which computer languages are most often used in forensic programming?

Virtually any. But most often we would be using C++, Visual Basic, Java and so on.

Does forensic programming make a good career option?

Sure. It is the specialty of the future according to me. For more information, you may want to visit our forensic careers page.
---

You may want to visit the following pages.


Anil Aggrawal's Internet Journal of Book Reviews


Anil Aggrawal's Internet Journal of Forensic Medicine and Toxicology


Important Forensic Medicine and Toxicology Books


Anil Aggrawal's Forensic Toxicology Page


Anil Aggrawal's Page of Forensic Quotes and Aphorisms


Anil Aggrawal's popular forensic medicine page


Anil Aggrawal's Forensic Science Fiction page


Anil Aggrawal's Forensic career page


Anil Aggrawal's Page of Forensic Jokes, Puns and Tidbits


Best Toxicology Books


Tarun Aggrawal's Home Page
---
Related Links
[ Lessons: Master Index ]



Email: dr_anil@hotmail.com
Zcounter.com Free Counters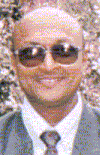 This page has been constructed and maintained by Dr. Anil Aggrawal, Professor of Forensic Medicine, at the Maulana Azad Medical College, New Delhi-110002. You may want to give me the feedback to make this pages better. Please be kind enough to write your comments in the guestbook maintained above. These comments would help me make these pages better.
IMPORTANT NOTE: ALL MATERIAL APPEARING IN THIS WEBSITE IS COPYRIGHTED BY THE WEBMASTER AND MAY NOT BE REPOSTED, REPRINTED OR OTHERWISE USED IN ANY MANNER WITHOUT HIS WRITTEN PERMISSION.

Questions or suggestions ? Please use ICQ 19727771 or email to dr_anil@hotmail.com

Page Professor Anil Aggrawal via ICQ


My Profiles: [Yahoo ] [MSN ]